I've had my fair share of stressful working environments through my working life and I know that it can be a painful place to be. So I thought that I would share some tips for coping with a stressful work environment.
There are many factors that make a work environment stressful, it can be bad communication, uncertainty or even dominance from other workers.  Things like funding cuts or looming redundancy can make work a stressful place to be.
Having said that though, from my experience, it is not actually the things going on around you that make the environment stressful. It is your thoughts and reactions to the situation that make it stressful for you.
Outside factors cannot create feeling.  Stress is a feeling and is internal and completely individual to you.
Think of a time when it has been stressful in work.  Have you ever noticed that when you have been feeling stressed, others aren't and vice versa?  That is because it is a personal response to a situation.  What makes one person feel stressed is a normal situation for another.
Then, think of a time when more than one person has been stressed.  Notice how everyone reacts differently.  Some people may become withdrawn, some may cry a lot and others might become aggressive and angry.  These again are reactions to the stress that we feel around a situation.
In one of my previous jobs, we were in a situation of uncertainty where our jobs were concerned due to government funding cuts and because of funding coming to an end. This uncertainty created feelings of stress in all the staff members and each responded in a different way.  Some became withdrawn, some would get ill more often and others suffered from anxiety as a result.
What I realised was that we don't have control of the situation, but we do have control over the way in which we react to it.  By this I mean that even though there is uncertainty, we can either succumb to the feelings of stress that come from that uncertainty, or we can focus our attention on the things that we can change, for example, finding a new job, working in different ways to find funding or even shaking things up a bit to change the focus.
For me I felt it useful to look at it objectively as it was happening. Sure, it was a scary time, but stressing out was not going to make the situation any better.
Let's be honest, when we get stressed, things actually become a lot worse!
I took each day as it came and aimed not to over think what was happening (like adding on to the situation and creating anxiety through building a horrible picture of future impending doom! You know the type!) Putting all of my attention on what has happened, what I think might happen and such like…
So here are some tips on how to cope better with a stressful work environment: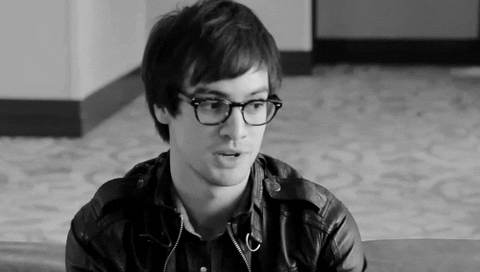 Stress is an internal response
Realise that your stress is an internal response to the outside situation.  Notice how you are thinking about he situation and how that is making you feel.  Change your response by acknowledging that there is uncertainty, but using your energy to focus on the things you can do to better the situation.

You need to get up and moving
Make sure that you get outside and exercise when you have a break.  I know it can seem like a good idea to eat 'al desco' and work through lunch so that you can leave quicker at the end of the day, but this is a great way to create more stress, resentment and burnout.  Take a real break at lunch, away from your desk and take time to go for a walk.  The break away from the situation will help you to refocus and the movement will brighten your mood.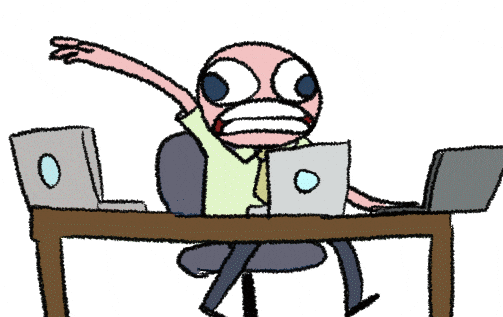 Not taking on other people's stress
Don't take on other people's stress.  It is so easy to take on the stress of people around you by trying to help them and taking on their work to relieve their stress.  Remember, you need to care for yourself too and taking on other people's stress is only going to cause you more stress.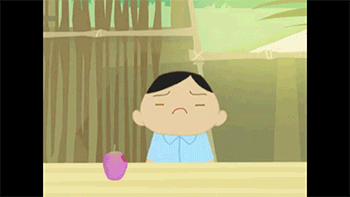 Breathe
I know this might sound obvious, but when you are feeling stressed, your breathing goes shallow and it exacerbates the feelings of stress.  Breathe deeply and be conscious of each breath, it will help you to feel more grounded and the oxygen you get into your lungs will help you to feel calmer.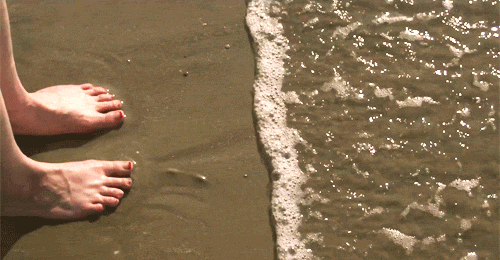 Notice your feet
Again, something that might sound a bit random, but it really does work to help you feel more present in the moment rather than lost in the situation.  When you're feeling stressed, notice your feet touching the floor.  Notice how they touch your shoes and the temperature of them. Notice that they have a solid grounding and are secure to where you are.
(watch my short YouTube video on overcoming overwhelm here)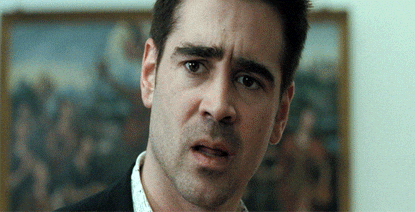 Explore your options
If you are still finding the situation stressful and it begins to affect your health, then it is time to explore your options.  Nobody is stuck in a situation.  There are always other options available to you, even when you think there isn't any.  Take some time to explore ways in which you can find alternative work, or create your own.  Working with a coach can help you to discover options that you may never have thought of before and the support you receive can help you make huge changes.
What I discovered from being in stressful working environments was that I had to take control of my own responses to the situation and to make the changes that I needed to make in order to cope better.  I used the techniques above and eventually have found that I don't experience stress in the same way as I have before.  I now notice that stress is my response to a situation and take the time to discover whether it is something that I can solve by taking action or something that is out of my control to which I stop worrying about it.
Recognising your triggers
Noticing your responses is a great way to dealing with stress (and many other feelings too) as you can begin to recognise the triggers before you get to far down the spiral.
Coping with a stressful environment has a lot to do with your responses to it.  Your thoughts and focus and how you use your energy.  When coping in a stressful environment, taking on more than you need to, focusing on what is wrong or what 'so-and-so' said or did only pulls you further into the feelings of stress.  Putting your energy and attention towards how you do things well and looking out for your own well-being make coping in a stressful environment a lot easier.
How have you managed in stressful environments? I'd love to hear in the comments below!